Greenfield Grape Vines Deep & Harmonious Taste 20 x 2 g
Grape Vines - a tea that invigorates and refreshes through the delicacy of the ingredients, opens a fine grape aroma, soaked in the long leaves of black tea, creates a deep and harmonious taste, perfect for small breaks from the daily routine.
The pronounced notes of black currants and orange petals give the bouquet freshness. The final aroma of hibiscus blends harmoniously with the dense and sweet taste of the grapes and enriches the tea with more flavor.In the sweet-sour taste of currant leaves are hidden real treasures for health, rich in vitamins and minerals:
stimulates the immune system
fight the symptoms of depression
improve digestion
helps regenerate tissues
detoxifies the body from the action of free radicals
Ingredients: Black tea, grape flavor, hibiscus, black currant leaves, orange petals.Infusion temperature 90 °C, for 4-5 minutes, in a teapot or cup volume 200/300 ml.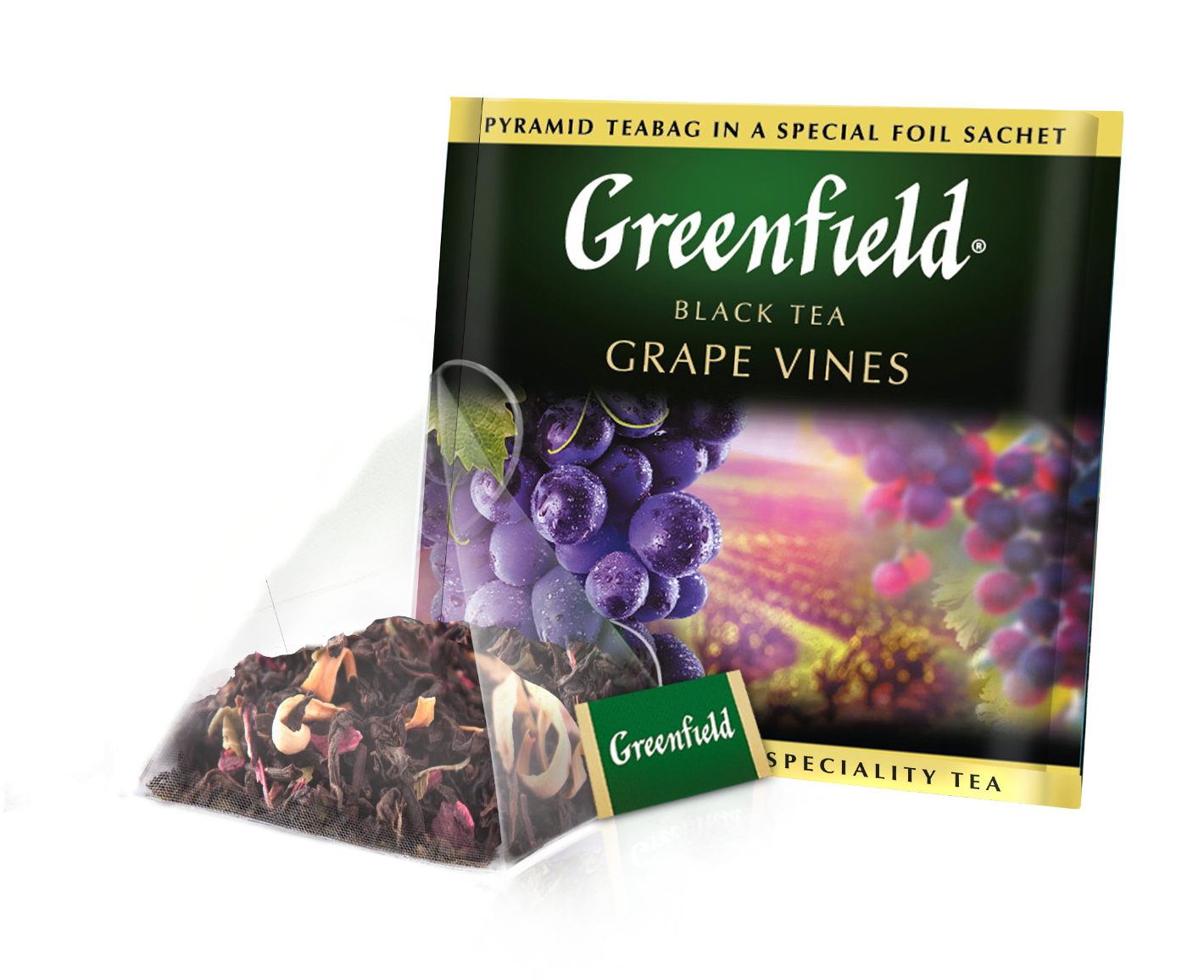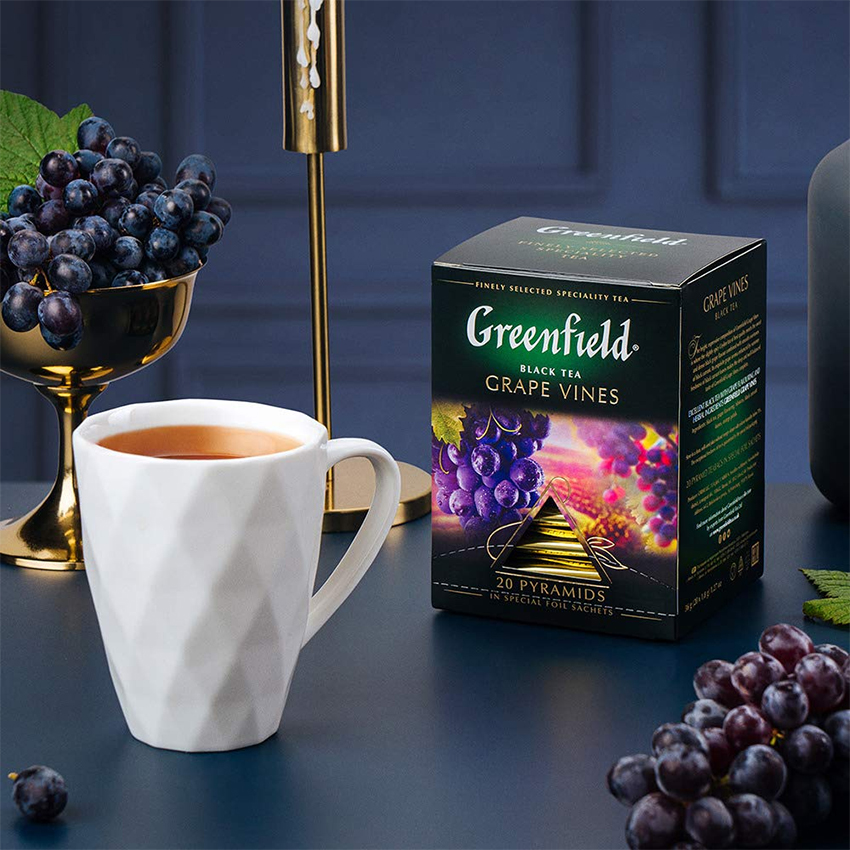 Characteristics
Composition
Black tea, grapes, hibiscus, black currant leaves, orange petals
Flavor
Slightly sweet
Processing
Naturally flavored
Preparation
Infuse for 4-5 minutes in a 200-300 ml cup
Infusion temperature
90 °C
Notes
Grapes
Pack
Weight
40 g
Pieces per pack
20 bags
Sachet weight
2 g