Greenfield Blueberry Forest Blueberries and Hibiscus 20 x 2 g
Blueberry forest is a black Ceylon tea flavored with ripe blueberries. This tea is appreciated for the soft astringency of the blueberries and the subtle freshness of hibiscus.It has tonic properties that allow special enjoyment, and the floral-fruity aroma makes it suitable for consumption and cold. Tea suggests an original 'Nordic' flavor of blueberries, intense and persistent.
Ingredients: black tea with long leaves, hibiscus, natural aromas of blueberries and cream, mallow petals, blueberries.Infusion temperature 90-100 °C for 5-7 minutes in a 200 ml cup.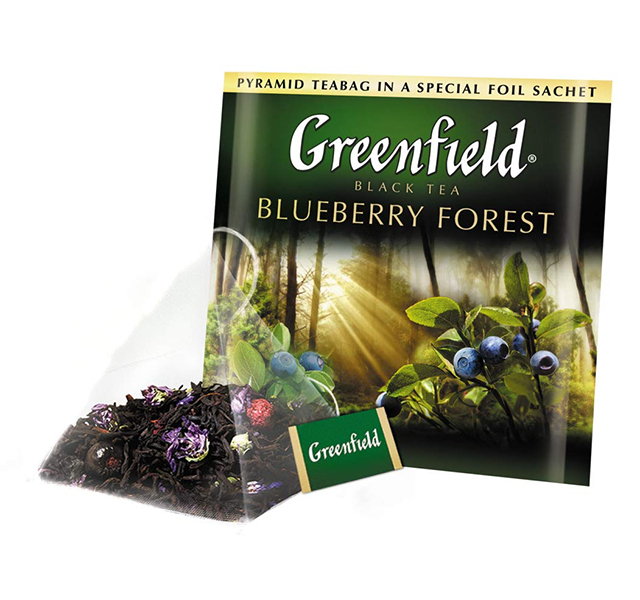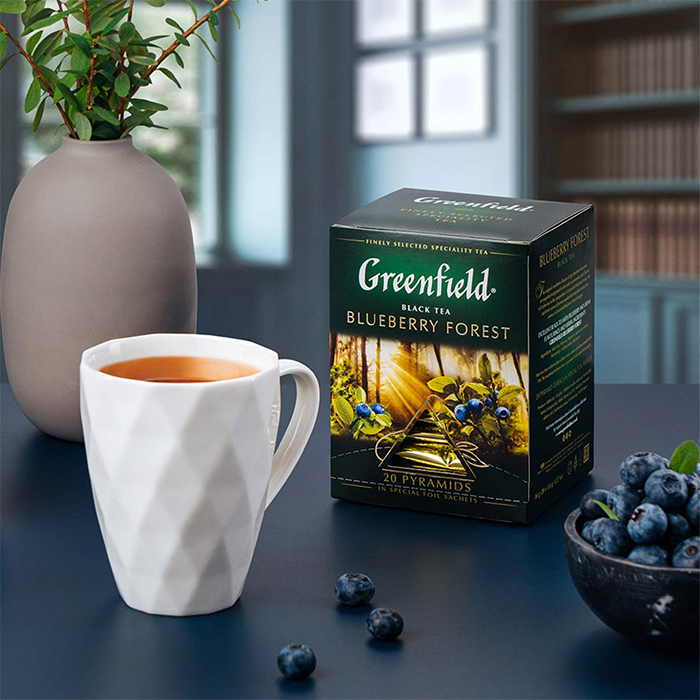 Characteristics
Composition
Black tea, hibiscus, mallow petals, blueberries
Flavor
Slightly sweet
Processing
Naturally flavored
Preparation
Infuse for 5-7 minutes in a 200-300 ml cup
Infusion temperature
90-100 °C
Notes
Blueberry
Pack
Weight
40 g
Pieces per pack
20 bags
Sachet weight
2 g