Greenfield Mellow Peach - Green with Orange Peel 25 x 1,5 g
Mellow Peach - a fine composition of Chinese green tea, peach and orange peel, which tempts with its sweet and intensely aromatic taste.A well flavored tea, full of aromas and taste. Due to its fruity character, it can be served both hot and cold, with ice.
The delicate taste of green tea is softened by the sweetness of the juicy peach slices. The orange peel spices the mix with notes of freshness giving the infusion a bright and clear shade.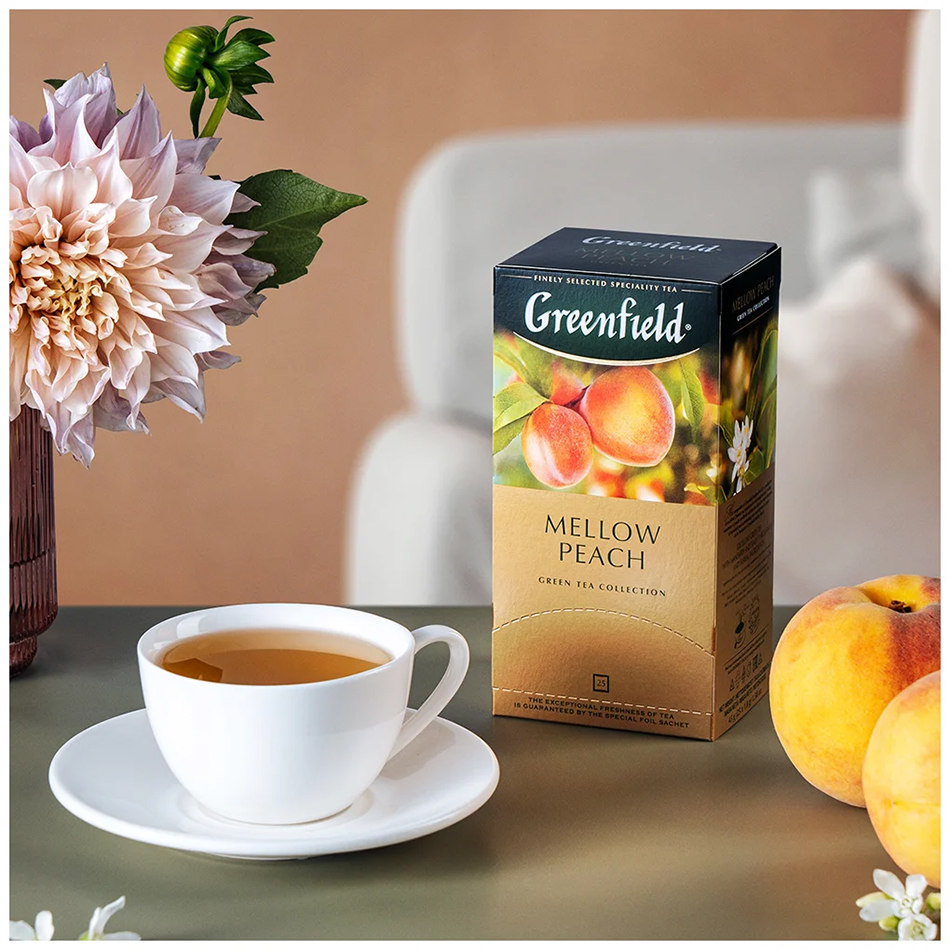 Ingredients: Green tea leaves, pink peach flavor, peach pieces, orange peel, rose petals.Infusion temperature 85 °C, for 3-4 minutes, in a 200 ml tea cup.
"Ice Tea" Delicious and invigorating from Greenfield Mellow Peach (image, source @protaryLTD)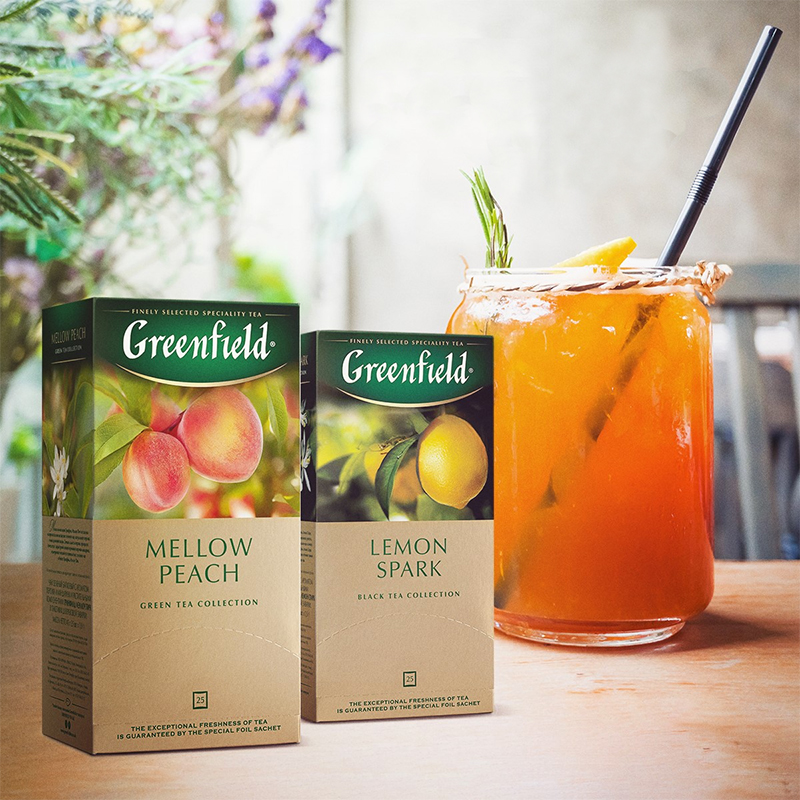 The best drink for hot weather is tea, especially with ice. Tones, cools and saturates the body with antioxidants that protect against aging and disease. The ice gives the drink even more flavor and fragrance.The tea cools quickly and acquires a normal consistency. You can add lemon or fruit to the finished drink, it will turn out spicy and appetizing.
Ice Tea with peach (image, source @menunedeli.ru)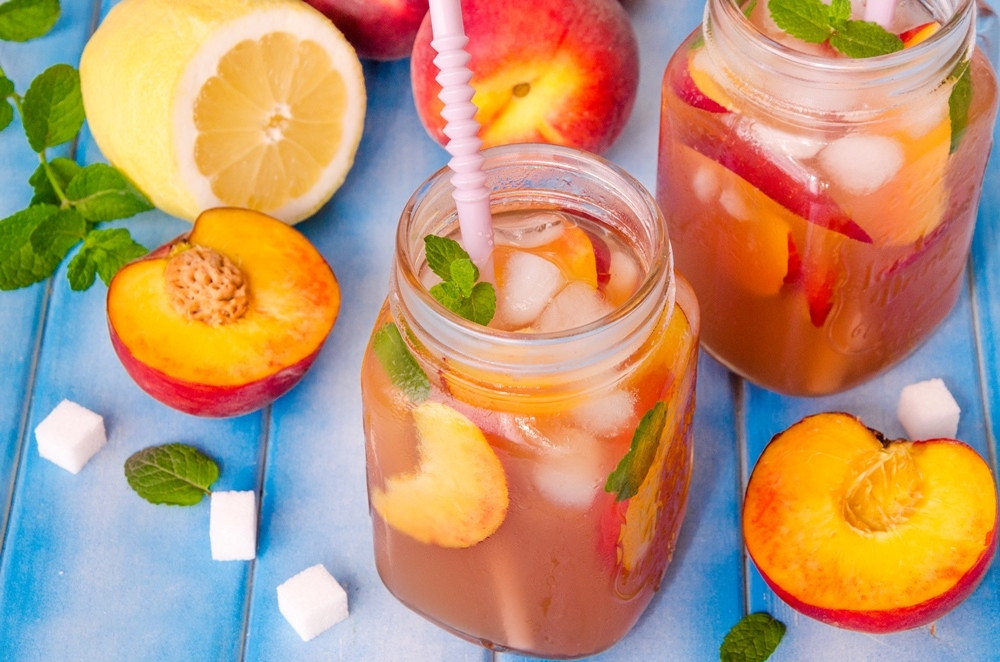 Characteristics
Composition
Green tea, peach, orange peel
Flavor
Slightly sweet
Processing
Naturally flavored
Preparation
Infuse for 3-5 minutes in a 200-300 ml cup
Infusion temperature
85 °C
Notes
Peaches
Origin
China
Pack
Weight
37,5 g
Pieces per pack
25 bags
Sachet weight
1,5 g