Greenfield Wildberry Rooibos Strawberries and Blueberries 25 x 1,5 g
Wildberry Rooibos - herbal tea with the taste of succulent strawberries and blueberries.The tea is based on young shoots of the rooibos shrubs, grown in the region of South Africa. Its natural sweet taste becomes even more expressive due to the superb aroma of strawberries. A shade of ripe blueberries emphasizes the individuality of the natural bouquet and fills it with finesse. Hibiscus flowers add spicy playful hints and fill the drink with color.Charming, bright aroma rich in fruity tones creates a tasty and refreshing infusion. Vitamins and antioxidants in its composition make this tea a perfect drink to fill your energy reserves.
Ingredients: Rooibos*, Hibiscus, Blueberry flavor, Strawberry slices, Blueberries.Preparation: Infuse in 200 ml - boiling water at 90 °C for 5-7 minutes.
*Rooibos
is a shrub grown in South Africa, its leaves are long and green, but going through a fermentation process they turn red and the taste is sweet-intense. Rooibos is a plant rich in vitamins, minerals (calcium, magnesium, iron, manganese, copper, potassium, zinc) and antioxidants with multiple benefits for the human body. It slows down the process of aging and strengthens the immune system.
*Rooibos (image) (open source)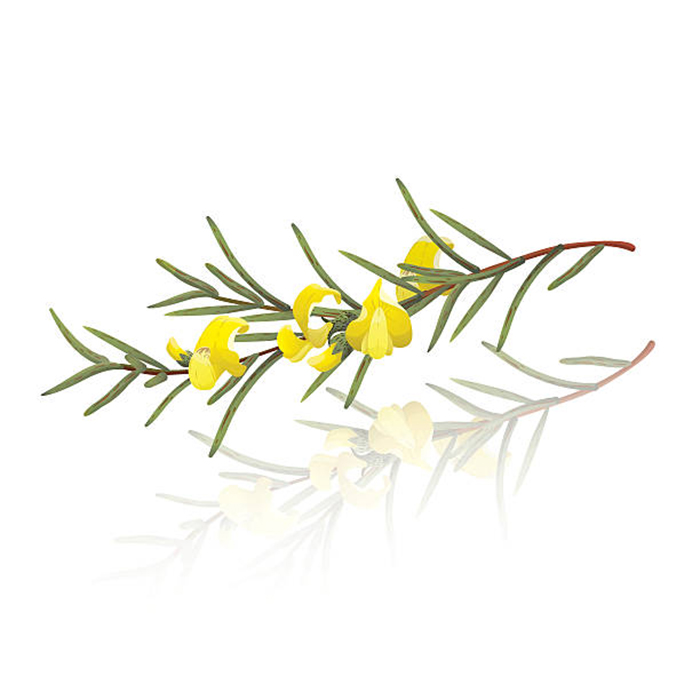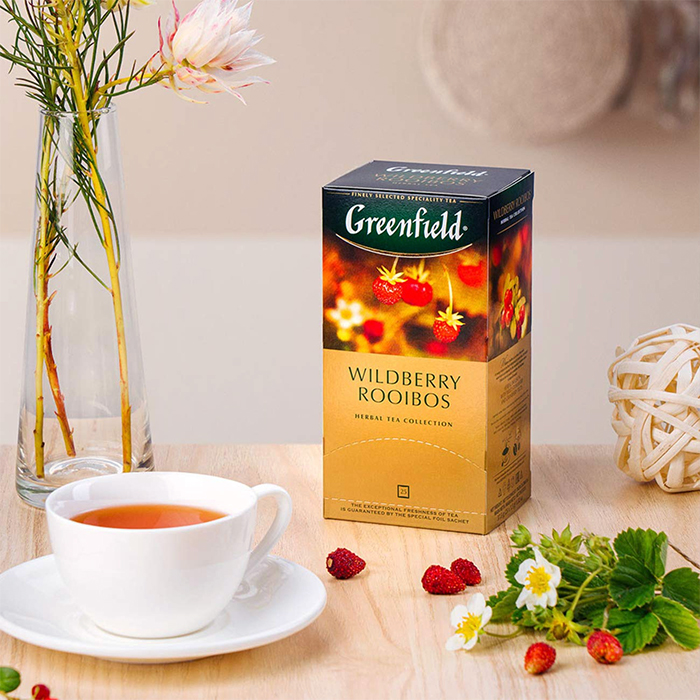 Characteristics
Composition
Rooibos, hibiscus, blueberries, strawberry slices
Flavor
Slightly sweet
Preparation
Infuse for 5-7 minutes in a 200-300 ml cup
Infusion temperature
90 °C
Notes
Blueberries, hibiscus
Origin
Africa
Pack
Weight
37,5 g
Pieces per pack
25 bags
Sachet weight
1,5 g