Gaggia Accademia New Glass 19 Beverages RI9781/01
The new GAGGIA NEW ACCADEMIA is a true masterpiece of art, launched in 2023 by the Gaggia house - premium class automatic coffee machine.
100% designed and manufactured in Italy.
Masterful Italian design and technology.
Stainless steel, Zama metal and black mirror glass.
Enriched with illuminated red line and optimal footprint.
5 inch color touch screen with 3D icons and illuminated buttons.
Compact milk carafe, ergonomic and easy to handle.
Stainless steel cappuccino maker for professional frothing of milk for latte art.
Mug heater with timer.
Try 19 traditional and modern drinks from around the world:
RISTRETTO, ESPRESSO, ESPRESSO LUNGO, COFFEE, AMERICANO, CAPPUCCINO XL, CAFFÈLATTE, CAFÈ AU LAIT, CAPPUCCINO, MACCHIATONE, MELANGE, CAFÈ CORTADO, FLAT WHITE, LATTE MACCHIATO, FOAMED MILK, HOT MILK, HOT WATER, BLACK TEA, GREEN TEA.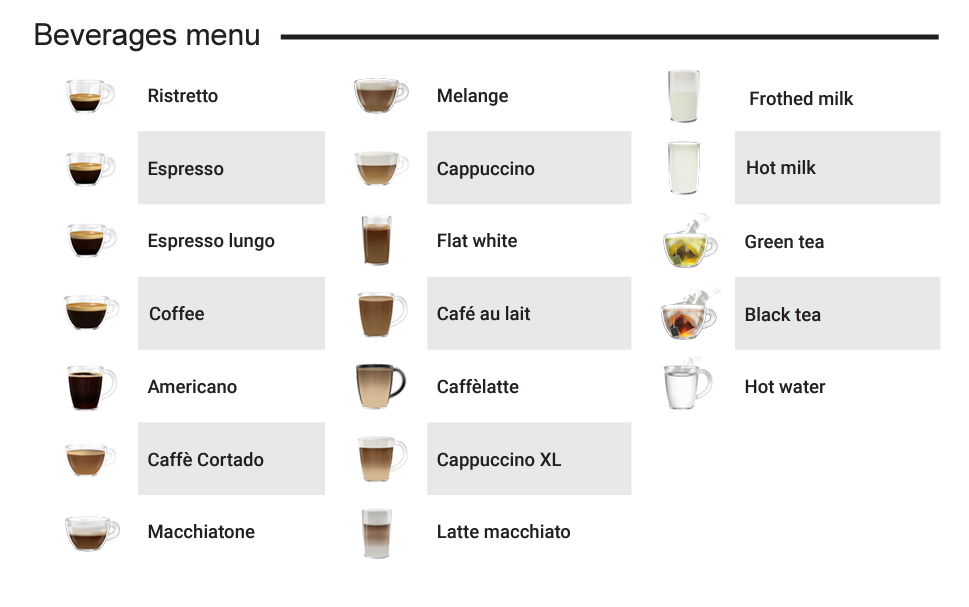 Main
Coffee type
beans
Drinks type
ristretto, espresso, espresso lungo, coffee, americano, cappuccino xl, caffèlatte, cafè au lait, cappuccino, macchiatone, melange, cafè cortado, flat white, latte macchiato, foamed milk, hot milk, hot water, black tea, green tea.
Type of cappuccino maker
Manual
Pump pressure / bar
15
Grain tank capacity / g
350g
Water tank capacity / l
1.6
Milk tank capacity / ml
600 ml
Power / W
230v 50 hz 1900W; 120v 60 hz 1400W
Functions
Simultaneous preparation of two cups
Yes
Control
Control type
automatical
Display type
5 inch color touch screen with 3D icons and illuminated buttons.
Power on indication
Yes
Case
Case material
Stainless steel, Zama metal and black mirror glass
Dimensions and weight
Dimensions (LxHxW) / cm
28,2 x 38,5 x 42,8 cm
Weight / kg
13.8
General information
Colour
Black
Design
Italy
Warranty / months
24