Greenfield Classic Breakfast Productive Mornings - Infusion 100 g
Classic Breakfast is a high quality black pekoe tea, rich in caffeine and harvested on the plantations of Assam, northern India.The pronounced and rich taste, intense aroma, strong tonic effect make this tea a drink for productive mornings.
The tea leaves for Classic Breakfast are grown at the highest altitudes in the UVA region (Sri Lanka), there they have good growing conditions, both humidity and heat from the sun, fresh air, mountainous soil, all this leaves a mark on the robustness of the tea.Ingredients: *Broken Pekoe black tea. wiki: *Broken Pekoe - the most common pekoe class; commonly found in Indonesia, Ceylon (Sri Lanka), Assam and South India.
Infusion temperature 96 °C, for 4 minutes, in a teapot volume 400/500/600 ml.At a correct infusion, the long leaves will open gracefully leaving in the cup a dark copper color, with malt aromas and floral tints, which delight the eyes and the taste.Classic Breakfast, being a symbol of British tradition, is recommended to be served with a bit of milk or whipped cream. It can be consumed as an alternative to coffee due to the high level of caffeine and antioxidants.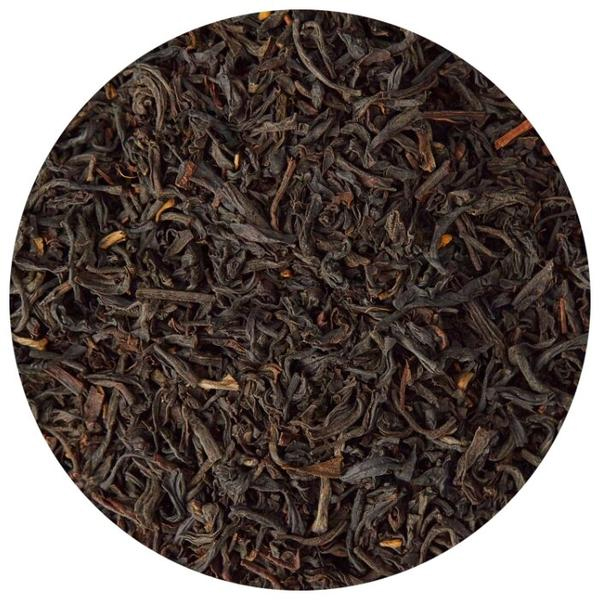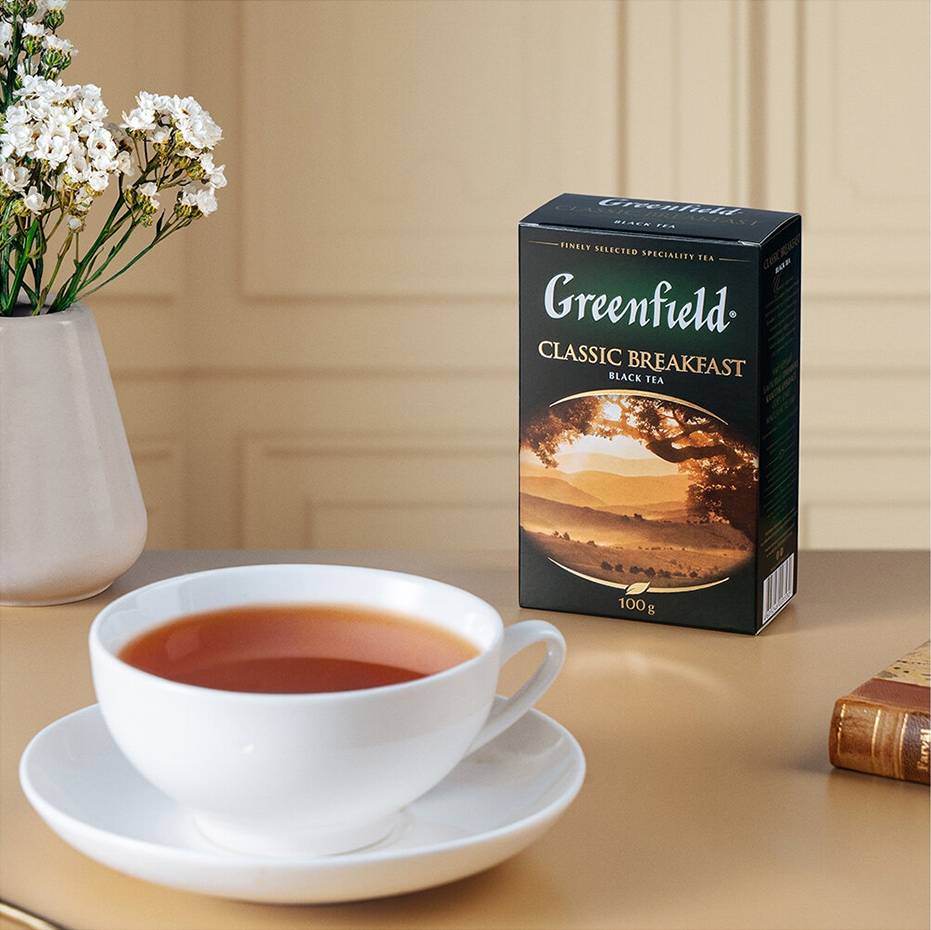 Characteristics
Composition
Black tea
Flavor
Spicy, slightly floral
Processing
Unflavoured
Preparation
Infuse for 4 minutes in a 400-600 ml cup
Infusion temperature
95 °C
Notes
Fruit, malt, honey
Origin
Sri Lanka
Pack
Weight
100 g