Greenfield Green Ginseng Oolong & Elixir of Youth 20 x 2 g
Green Ginseng is a tasty and extremely healthy Oolong* tea. A velvety liqueur, spiced with the elixir of youth (ginseng*), only good for a healthy lifestyle.Oolong tea itself is known for its tonic effects on the human body.
The qualities of this tea are fortified by the addition of ginseng, a plant that the Chinese say is a real panacea for body and mind.The tea leaves, grown in the famous Chinese province of Fujan, are mixed with ginseng root powder, after which they are rolled tightly in the form of small stones. When infused, they unfold like the petals of a flower, giving the tea a refined taste, strongly aromatic in floral shades and with a sweet, long-lasting aftertaste.
Ingredients: Oolong tea leaves, ginseng powder, malt.Infusion temperature 85 °C, for 4-5 minutes, in a teapot or cup volume 200/300 ml.
One cup of Greenfield Green Ginseng a day will improve your health and mood, having several amazing qualities:• Improves states of physical and mental weakness• Supports the body in stressful times• Strengthens the immune system• Accelerates metabolism• Supports the elimination of toxins from the body• Stimulates memory, thinking and brain health• Maintains healthy skin• Suppresses hunger hormone
wiki: *Oolong tea is a semi-fermented tea, more fragrant, sweeter, less rich in theine than green tea. Due to the special (manual) processing technology, the tea leaves remain dry on the edges and green inside, keeping a large amount of antioxidants, vitamins and minerals.wiki: *Ginseng is a root plant used in traditional Chinese medicine for more than 2000 years. It is part of a group of plants with about 12 species belonging to the genus Panax, from the Araliaceae family. The name Panax derives from the Greek word panacea, thus becoming known as a universal remedy for many diseases.Its root is reminiscent of the shape of the human body, and needs to grow exactly 10 years from planting to maturity. The root of the plant is the most therapeutically valuable part. Today, due to its extraordinary health benefits, it is cultivated all over the world.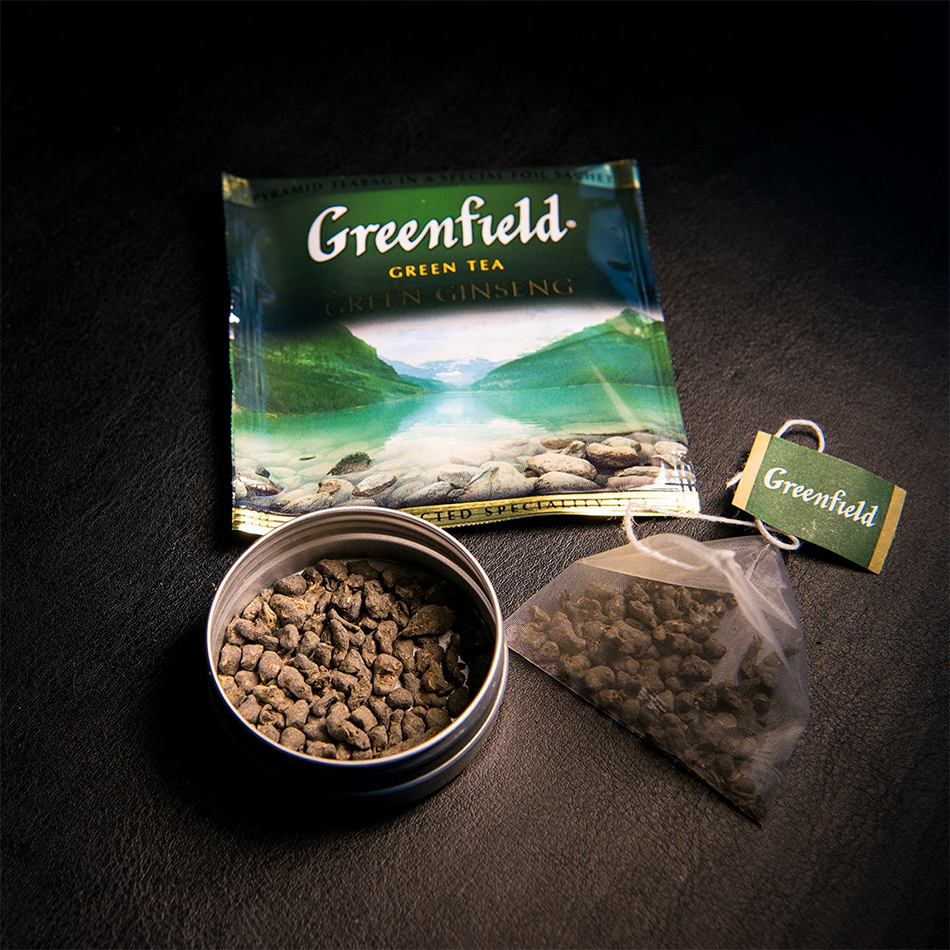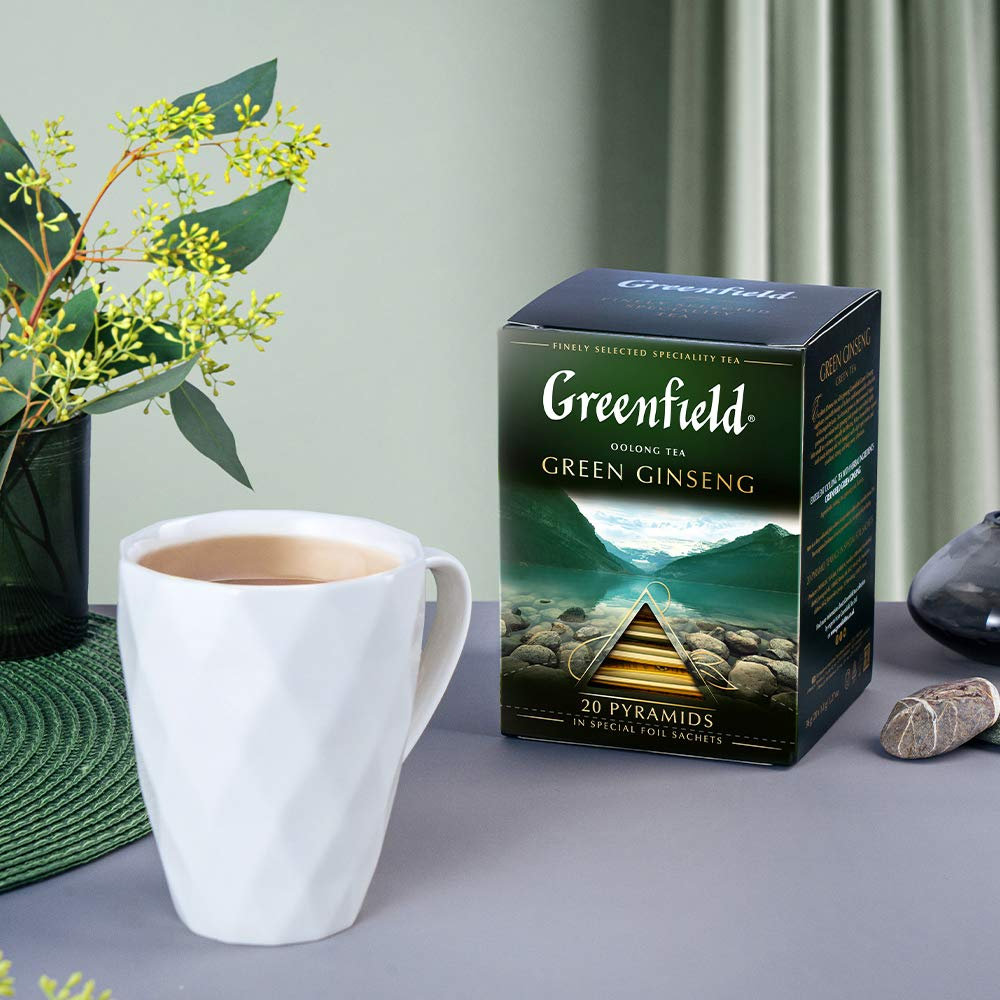 Characteristics
Composition
Oolong tea leaves, ginseng powder, malt
Flavor
Slightly astringent, refreshing
Preparation
Infuse for 3-5 minutes in a 200-300 ml cup
Infusion temperature
85 °C
Pack
Weight
40 g
Pieces per pack
20 bags
Sachet weight
2 g