Althaus Jasmine Ting Yuan Flavored Blossoms 20 X 2,75 g Tea in Pyramids
Ting Yuan, meaning "Jasmine Garden", is a delicious fragrant tea made of tender jasmine leaves, flavored with the aroma of fresh jasmine blossoms.
Ingredients: Green tea, Jasmine flavoring, Jasmine petals.Optimal infusion temperature - 85 ° C for 2-3 minutes.
The transparent pyramids allow us to see the tea leaves and provide more space for a better infusion and a more intense aroma and taste.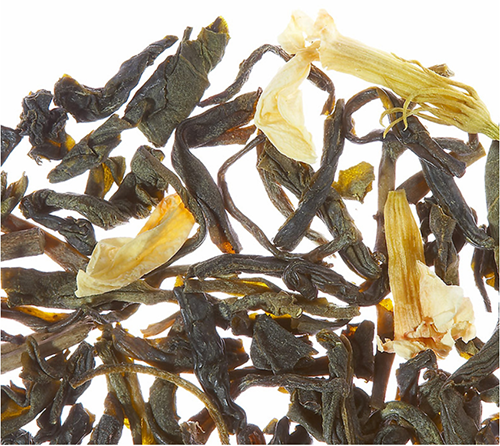 Characteristics
Composition
Green tea, jasmine petals
Processing
Naturally flavored
Preparation
Infuse for 2-3 minutes in a 200-300 ml cup
Infusion temperature
85 °C
Notes
Jasmine
Country of manufacturer
Germany
Pack
Weight
41,25 g
Pieces per pack
15 pyramids
Sachet weight
2,75 g