Althaus Grun Matinee Green Morning 15 x 2,75 g
Grün matinee is a special blend of Japanese classic Sencha green tea (processed using a special steam technology) with a refined herbal aroma, light bitterness and a light sweet note with a unique blend of tropical fruits.
The optimum temperature for brewing Grün Matinee tea is 85 ° C.Optimal infusion time: 2-3 minutes.Tea color in a cup: light green.
The Grand Pack offers tea drinkers the opportunity to enjoy perfectly preportioned loose tea in a teapot of 400 ml volume. The Grand Pack, attached to the pot handle, guarantees convenient and clean application. Inaccurate usage is impossible – just add hot water and watch the tea's unique flavor unfold.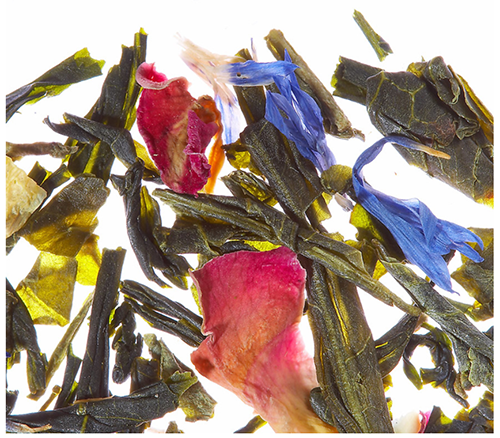 Characteristics
Composition
Green tea
Flavor
Slightly sweet
Processing
Naturally flavored
Preparation
Infuse, for 2-3 minutes in a 400 ml teapot
Infusion temperature
85 °C
Notes
Herbs, dried fruits
Origin
Japan
Country of manufacturer
Germany
Pack
Weight
41,25 g
Pieces per pack
15 bags
Sachet weight
2,75 g