Keddy Syrup Lime Juice 1000 ml
Keddy Lime Juice has a sweet-sour taste and fullness of flavor. It has a light green color and is perfect for cold summer drinks, cocktails and fizzy drinks, lemonades, mojitos etc.
The syrup is made from natural ingredients including flavoring, lime juice and other nutrients.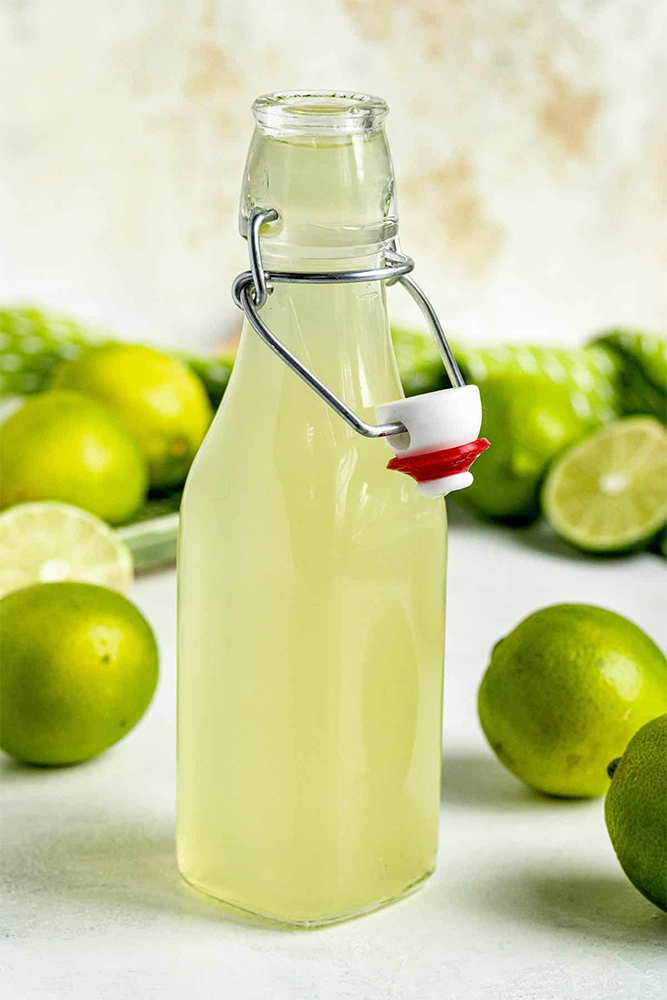 Characteristics
Taste
Sweet-sour
Use
cold summer drinks, cocktails, carbonated drinks, lemonades, mojitos etc.
Notes
Lime
Color
Light green
Country of manufacturer
France
Pack
Volume / ml
1000